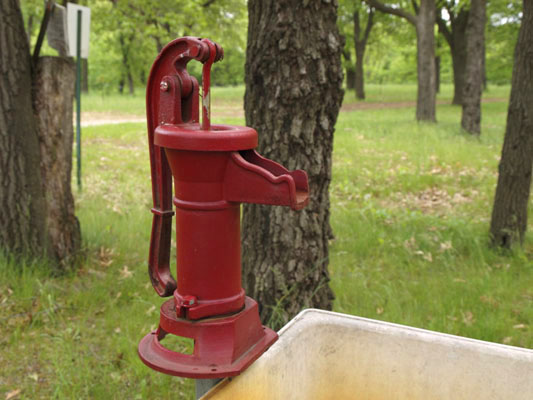 At Tammen Treeberry Farm®, you may choose and cut your own Christmas tree and pick your own blueberries.
Two or three generations of some families have visited Tammen Treeberry Farm® and say that it is their family tradition.
We grow about 160 acres of Christmas trees.  We have been growing them since 1956.   Originally, we sold most of the trees wholesale.  We began to allow people to come to the farm to choose and cut their own Christmas trees in 1970.  All of our trees are sold that way now.  We stopped wholesaling trees in 1977.  You cannot get a fresher tree than one you choose and cut yourself.
We grow about 50 acres of blueberries.  The first bushes were planted in 1964.   We began to let people pick their own blueberries in 1967.  Over the years, some of our berries have been sold through MBG Marketing.  At the present time, all of them are sold pick-your-own.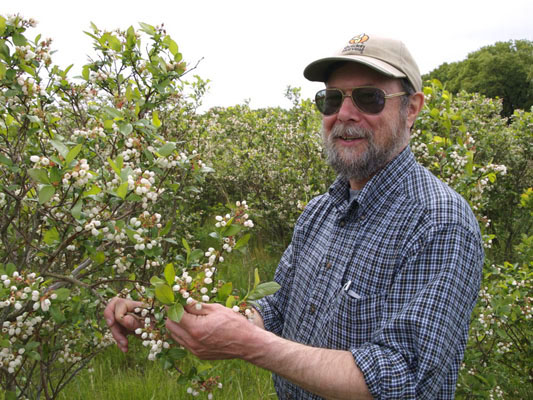 Lorenz Tammen was seeking a crop to grow on his farm which consists of sandy soil.   Much of it is "blow" sand which is not productive.  It was for this reason that he first planted Christmas trees.  They are tolerant of that type of soil.   The soil in some of the lower ground is very acid.  Later, he planted blueberries there.  Thus, Tammen Treeberry Farm® came into being.  The farm is now managed by his son, Bruce Tammen.
We are members of National Christmas Tree Association, and U.S. Highbush Blueberry Council.
We are located at 37131 Essex Road, Wilmington, IL  60481
Phone: 800-892-5989 or 815-458-6264
Email us at: btammen@tammentreeberryfarm.net