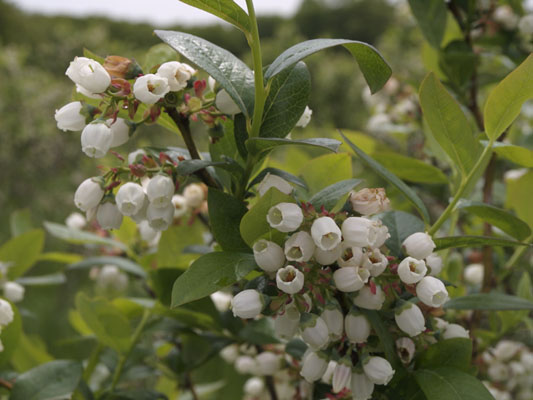 Pick Your Own Blueberries
At Tammen Treeberry Farm, you may pick your own blueberries.  We grow about 50 acres of blueberries.  On average, we begin picking blueberries around mid-July and pick for 3 or 4 weeks.  The date we begin varies a great deal depending on the weather.  In recent years, we have had large crowds. Sometimes it is necessary to close for several days to give the berries more time to ripen.
Hours
When we are open, our hours are 8 AM till 4:30 PM.  We accept Master Card, Visa, Discover, and American Express credit and debit cards.  We have restrooms and a shaded picnic area.
Benefits of Blueberries

• Blueberries are easy to freeze.  They need no peeling, hulling, or pitting.  Just place them into containers and put them in the freezer.  The berries do not need to be washed until they are removed from the freezer.

• They contain vitamins A and C, and contribute iron, calcium, and potassium to the diet.  Blueberries contain only 42 calories per 1/2 cup serving, are a good source of fiber, contain no cholesterol, and are very low in sodium.

• Blueberries are at the top of a list of 40 fruits, juices, and vegetables in antioxidant activity.  Antioxidants have shown promise at reducing the risk of cancer.  To read a report on this click here.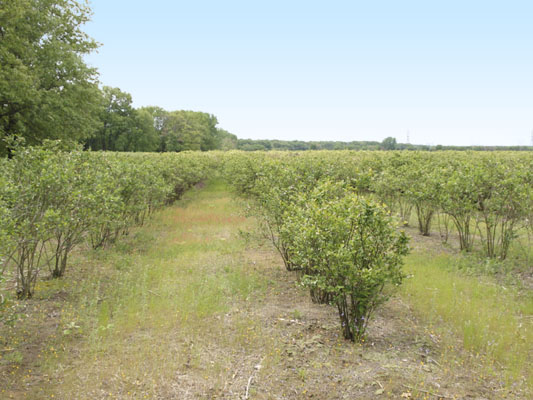 More Information
For more information about blueberries, visit the North American Blueberry Council, U.S. Highbush Blueberry Council, and Michigan Blueberry Growers Association websites.